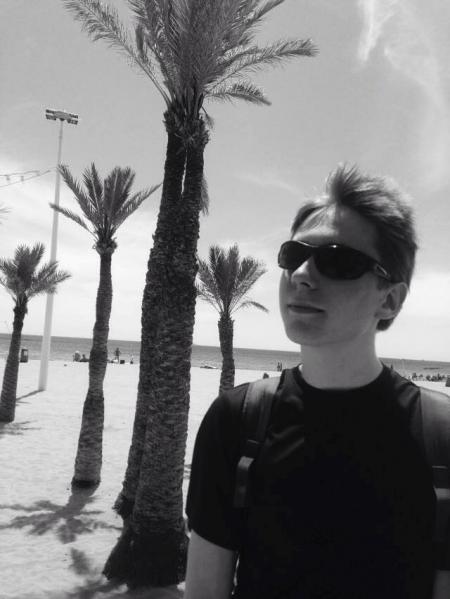 Maksym Slojka
25 januari 2001 - 8 maart 2021
It is with great sadness that we announce the passing of Maksym Slojka, one of our first-year Psychology students. We received the news that Maksym lost his battle with depression. Maksym's family shared that Maksym was someone who held his struggles close to his chest and that the death of a close friend a few years back had hit him hard. They are devastated by this loss. Our thoughts are with Maksym's loved ones. Maksym will be remembered as a very nice and friendly person, and he will certainly be missed by his fellow students and lecturers.
Maksym will be cremated on Wednesday, March 17th, at 9 a.m. in the presence of family.
Dit register is aangemaakt door:
Katrijn Raaijmakers
op 15 maart 2021
en blijft zichtbaar tot:
15 mei 2021
Contact met beheerder >
Contact met Katrijn Raaijmakers:
---
Een blijvende herinnering aan:
Maksym Slojka
U kunt van dit register en de toegevoegde condoleances zelf een boekje maken en laten drukken.
Meer info >
Hou me op de hoogte
Wilt u op de hoogte gehouden worden als er nieuwe (nationale) registers geopend worden? Condoleance.nl biedt verschillende mogelijkheden om op de hoogte te blijven, zoals e-mail, Twitter en SMS.