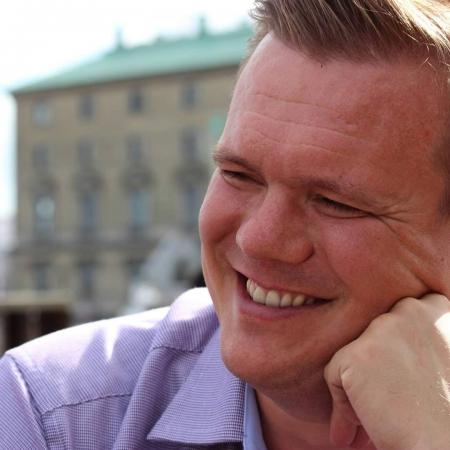 Birger Busk
8 april 1979 - 10 februari 2020
BBU007
On Monday the 10th of February we unexpectedly lost our dear colleague Birger Busk. Birger was an amazing colleague and was known for his positivity and ability to unite people in the organisation. We will miss him dearly and our thoughts and prayers go out to his family and friends. We wish them all the strength and comfort.

Team EUR Revenue Management
Maersk Netherlands BV
Dit register is aangemaakt door:
Amber Qadri
op 18 februari 2020
en blijft zichtbaar tot:
18 april 2020
Contact met beheerder >
---
Een blijvende herinnering aan:
Birger Busk
U kunt van dit register en de toegevoegde condoleances zelf een boekje maken en laten drukken.
Meer info >
Hou me op de hoogte
Wilt u op de hoogte gehouden worden als er nieuwe (nationale) registers geopend worden? Condoleance.nl biedt verschillende mogelijkheden om op de hoogte te blijven, zoals e-mail, RSS, Twitter en SMS.
Condoleance.nl op je mobiel
Speciaal voor iedereen die via de mobiele telefoon Condoleance.nl wil bekijken, hebben we een compakte mobiele versie van de site ontwikkeld.
Dit register op je site of blog
Wil je dit register op je eigen website of blog vermelden? Gebruik dan de code onder de knop.
Kopieer de code hieronder en plak deze in je blog of site: